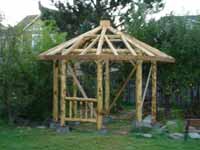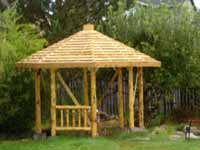 After the log frame was built, 2x6 cedar fascia board was added around the ends of the logs. 2x4 secondary rafters were added, space on 24 inch centers. 1x4 batten boards space 3-1/2 inches apart were then nailed across the rafters to give a base for the cedar shake shingles. I used medium weight 24 inch cedar shakes.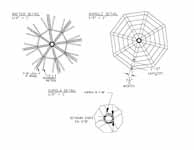 Download complete detailed Rustic Log Frame Gazebo Instruction Manual, Notes and Plans in pdf format for $20.00.

To Pay by PayPal or credit card Click "Buy Now"


You will be redirected to the plans in PDF format after payment.