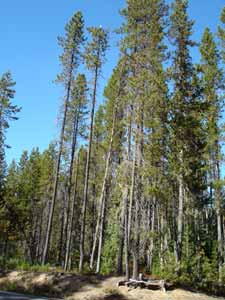 I chose lodgepole pine for the frame on my gazebo. This was mostly a matter of convenience. The Barlow district on the Mt. Hood National Forest had cut 3000 lodgepole pines along one of the forest service roads, because of beetle kill in the area and had opened the area to firewood cutting. With a firewood permit you can cut up to 8 foot lengths, so with a 2 cord firewood permit you can get a lot of poles. I selected nice logs and cut out 8 foot sections of the diameter I needed. It took twenty 8 foot logs to build the frame for this gazebo, but I cut a few extras so I would have plenty to choose from. When I was finished I cut up the extras for firewood.

I used a draw knife to remove the bark. If you need a draw knife you can find one at the link below.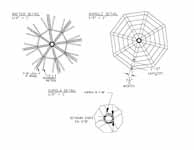 Download complete detailed Rustic Log Frame Gazebo Instruction Manual, Notes and Plans in pdf format for $20.00.

To Pay by PayPal or credit card Click "Buy Now"


You will be redirected to the plans in PDF format after payment.